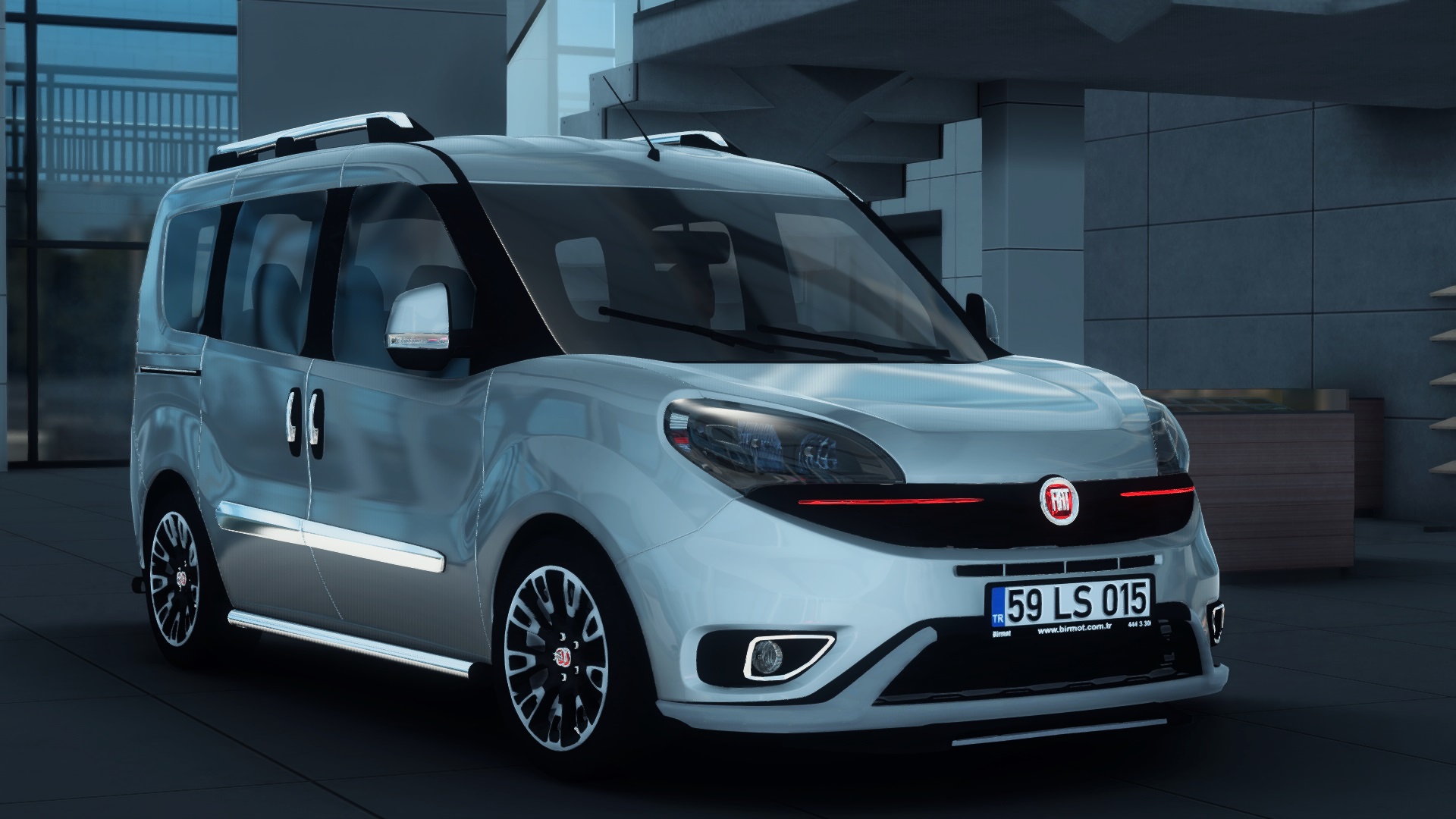 Fiat Doblo D4
Release Date
27 March 2023
MOD DESCRIPTION
The Fiat Doblo D4 is a popular car model that has been added to Euro Truck Simulator 2 through a popular modification. The Doblo D4 is a practical and versatile van produced by the Italian automaker Fiat since 2000. The ETS 2 Fiat Doblo D4 mod features highly detailed 3D modeling and textures that accurately depict the exterior and interior of the van, as well as custom animations and sounds to enhance the overall driving experience. The mod also includes various customization options, allowing players to personalize the vehicle's paint job, wheels, and accessories to their preferences. With this mod, players can enjoy driving a practical and efficient van in the virtual world of Euro Truck Simulator 2, adding a new level of realism and excitement to their gameplay. Overall, the ETS 2 Fiat Doblo D4 mod is a great choice for players who want to experience the versatility and practicality of a reliable van in their Euro Truck Simulator 2 gameplay.
INSTALLATION
Download mod.
Move that downloaded file to Documents/Euro Truck Simulator 2/mods folder.
Move that downloaded file to Documents/American Truck Simulator/mods folder.
That's it. No need extraction.
Please don't ask for archive password or corrupted file. That's a SCS file and locked with various programs. It prepared for gamers and all you will do only install the mod.

GALLERY
Detailed images and screenshots of ETS 2 Fiat Doblo D4.
VIDEO
Detailed video of ETS 2 Fiat Doblo D4 mod.
TAGS
COMMENTS