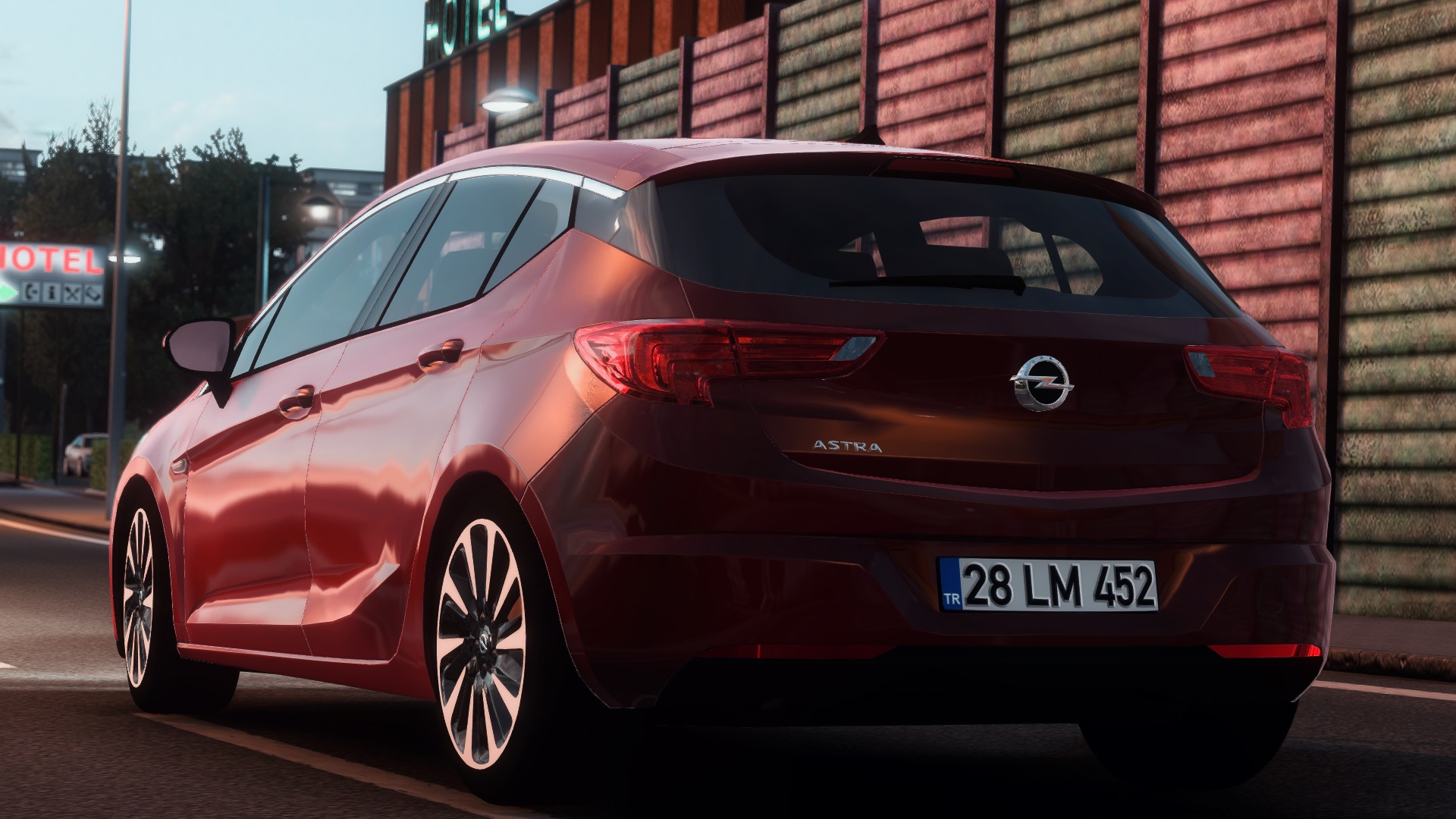 Opel Astra K
Release Date
13 September 2023
MOD DESCRIPTION
If you're a fan of the Opel Astra K, then you'll be happy to know that there's now a mod for ETS 2 that lets you drive this stylish car in-game. The mod is fully compatible with the 1.44 update, so you'll be able to enjoy all the latest features and improvements while cruising around in your new Astra K. Best of all, the mod is completely free to download and install, so there's no reason not to try it out for yourself. So if you're looking for a new car to add to your ETS 2 garage, be sure to check out the Opel Astra K Mod for 1.44.
You're driving down the road, minding your own business, when you see it. A car that looks eerily similar to yours, but different in all the right ways. The lines are cleaner, the paint shinier. It's like your car went through a makeover and came out looking ten times better. But as you get closer, you realize that this isn't your car at all- it's an Opel Astra K Mod for 1.44! The Astra K is a popular mod for the game Euro Truck Simulator 2, and it's easy to see why. It's one of the most well-designed and high-quality mods available, and it completely changes the look of your truck. If you're looking for a way to make your truck stand out from the rest, then this is definitely the mod for you.
INSTALLATION
Download mod.
Move that downloaded file to Documents/Euro Truck Simulator 2/mods folder.
Move that downloaded file to Documents/American Truck Simulator/mods folder.
That's it. No need extraction.
Please don't ask for archive password or corrupted file. That's a SCS file and locked with various programs. It prepared for gamers and all you will do only install the mod.

GALLERY
Detailed images and screenshots of ETS 2 Opel Astra K.
VIDEO
Detailed video of ETS 2 Opel Astra K mod.
TAGS
COMMENTS