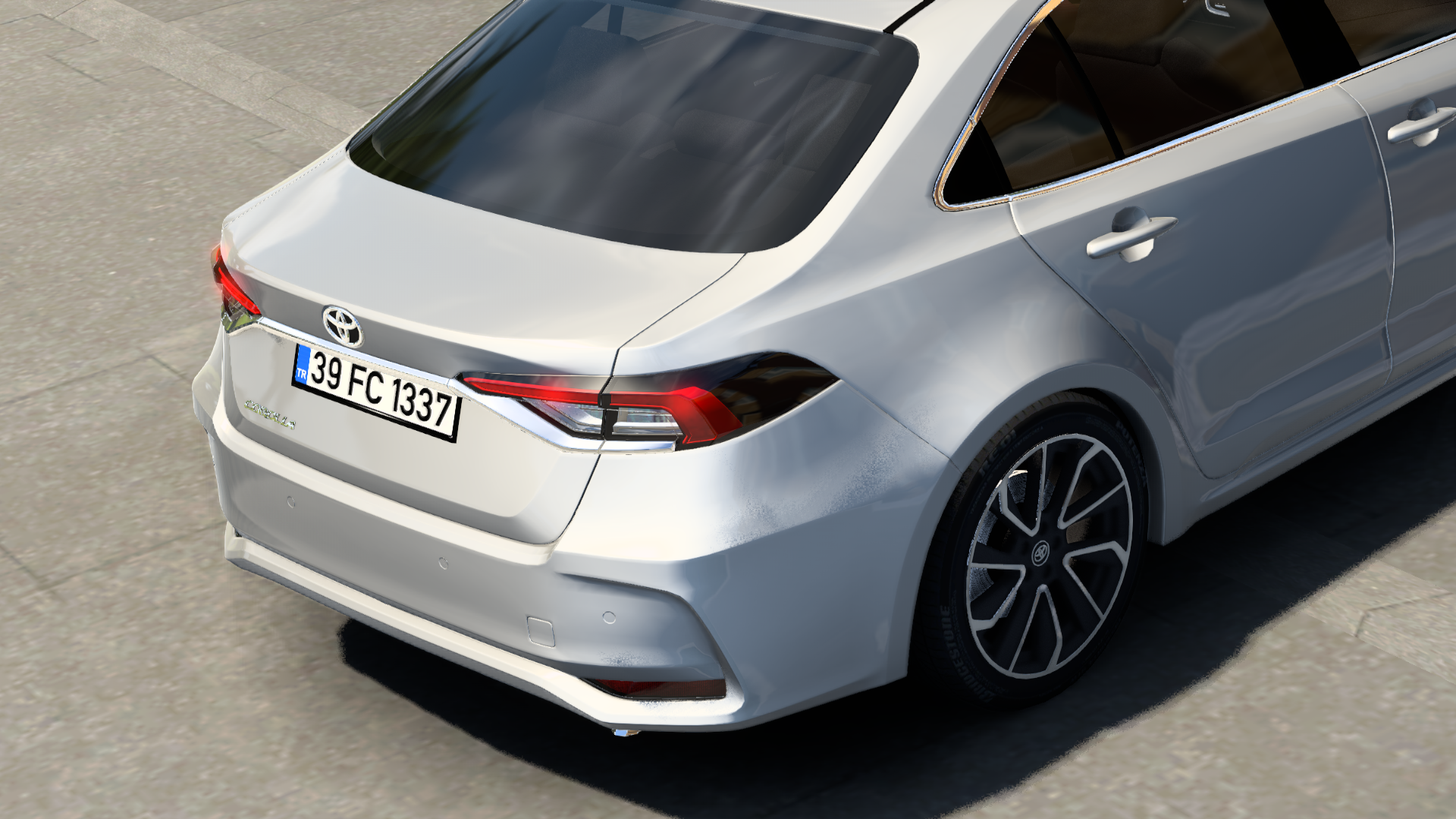 Toyota Corolla 2020
Release Date
25 August 2023
MOD DESCRIPTION
The ETS 2 Toyota Corolla 2020 model is an excellent car for those looking for a versatile, reliable vehicle that's perfect for city driving. With a spacious interior and an efficient engine, this car is ideal for those who want to get around town quickly but also need plenty of space for cargo. Featuring smart technology that makes it easy to control various aspects of the car, such as climate control and entertainment options, the 2020 Corolla is packed with all the features you need to make your commute comfortable and enjoyable. Whether you're looking for a sleek sedan or a sporty hatchback model, the ETS 2 Toyota Corolla 2020 has something to offer everyone. So why wait? Get behind the wheel today and experience all that this exciting new vehicle has to offer!
INSTALLATION
Download mod.
Move that downloaded file to Documents/Euro Truck Simulator 2/mods folder.
Move that downloaded file to Documents/American Truck Simulator/mods folder.
That's it. No need extraction.
Please don't ask for archive password or corrupted file. That's a SCS file and locked with various programs. It prepared for gamers and all you will do only install the mod.

GALLERY
Detailed images and screenshots of ETS 2 Toyota Corolla 2020.
VIDEO
Detailed video of ETS 2 Toyota Corolla 2020 mod.
TAGS
COMMENTS