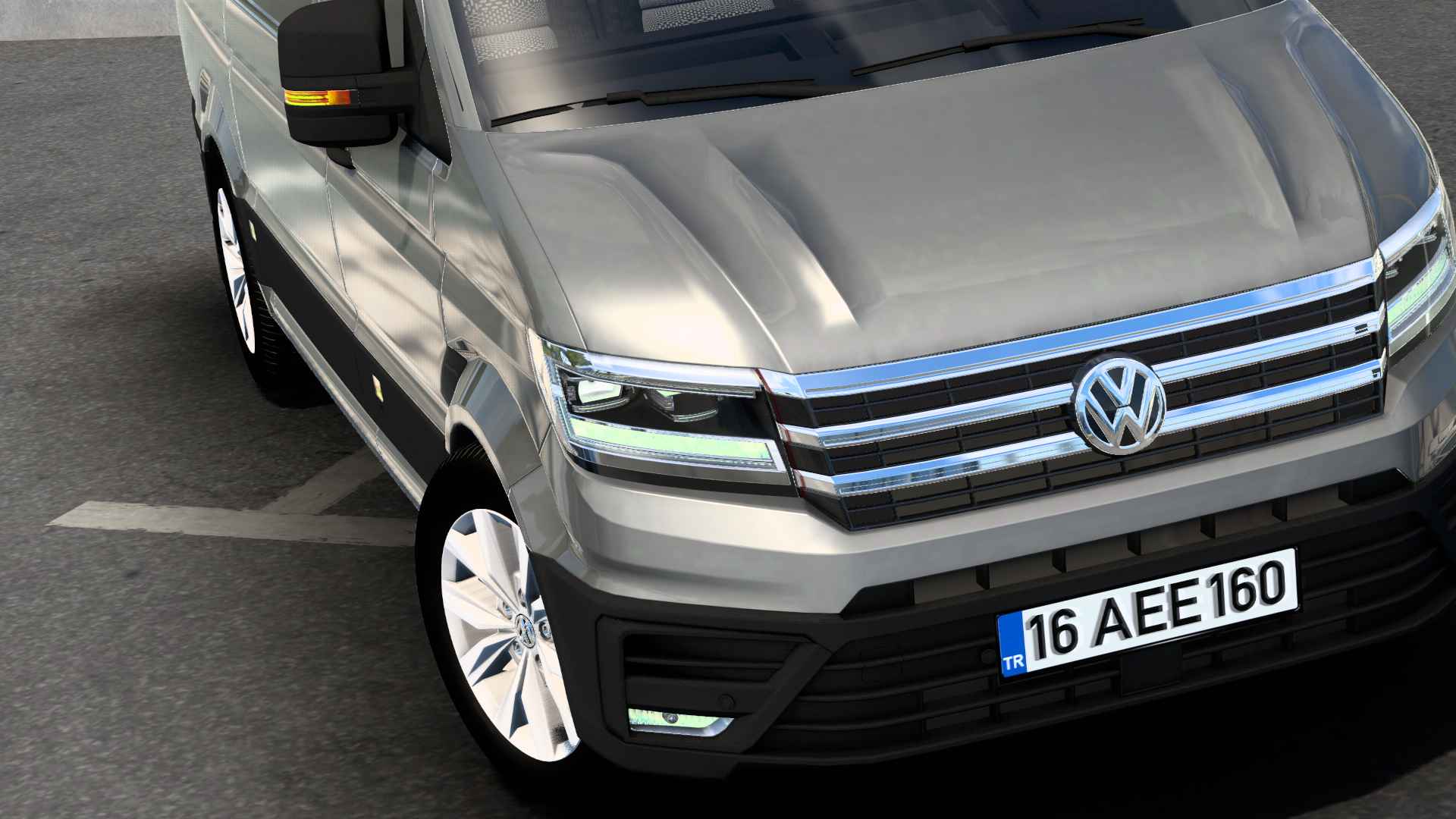 Volkswagen Crafter MK2
Release Date
18 March 2023
MOD DESCRIPTION
The ETS 2 Volkswagen Crafter Mod is a highly sought-after modification for the Euro Truck Simulator 2 game that enables players to drive the Volkswagen Crafter, a commercial vehicle widely recognized for its dependability, large cargo space, and comfortable ride. This mod delivers a realistic driving experience by providing players with accurate handling and sound effects. Additionally, it offers several customization options for players to personalize their virtual Volkswagen Crafter by changing its paint, adding accessories, and even attaching a trailer hitch to transport cargo. Overall, this ETS 2 mod is an excellent addition for players who want to immerse themselves in the world of commercial transport while enjoying the capabilities of the Volkswagen Crafter.
INSTALLATION
Download mod.
Move that downloaded file to Documents/Euro Truck Simulator 2/mods folder.
Move that downloaded file to Documents/American Truck Simulator/mods folder.
That's it. No need extraction.
Please don't ask for archive password or corrupted file. That's a SCS file and locked with various programs. It prepared for gamers and all you will do only install the mod.

GALLERY
Detailed images and screenshots of ETS 2 Volkswagen Crafter MK2.
VIDEO
Detailed video of ETS 2 Volkswagen Crafter MK2 mod.
TAGS
COMMENTS